You get seven 2ml sprays of your choice or picked by me packaged in a cassette box – just like the mixtapes you made in your youth/ have seen on Guardians of the Galaxy.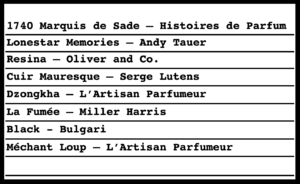 You can get the mixtape delivered to you and add your own message in your best teenage scrawl, or I can add it for you and post to whoever you choose!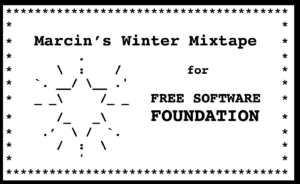 How much?
€20 – 25 including shipping is the suggested minimum donation
How?
Make a donation to a charity of your choice
Pick the perfumes you want from the list below
Go to Participate, leave details of which perfumes you want, or ask me to make a selection based on any criteria you like (e.g. 2 floral, some orientals, suitable for misanthrope), delivery address, and message if you want the mixtape delivered directly to your recipient.
I'll send the mixtape to you or your recipient
Perfumes available for mixtapes
Hermèssence Santal Massoïa